Dear Class of 2002

Online registration is now closed. Walk-ins will be accepted at all events. Click here to see the list of classmates who will be attending.

Reunion parking will be offered at the 52 Oxford Street garage. Upon entry you can tell the attendant you are on campus for the 15th reunion and there will be no charge. No paper permit is required.

Childcare

If you have children (3+), keep them busy with kid-friendly activities, including nightly evening childcare, and Field Day on Saturday. Click here for a list of FAQs about the evening childcare, provided by World Sports Camp. All children must be registered by Friday, May 5 at 5:00 p.m. EST. Walk-ins will not be accepted.

If you have registered a child for childcare, please make sure to fill out this form by May 12. All parents who have completed registration have received instructions on this form.

Lodging
If you plan to stay on campus, the deadline for requesting dorm housing is Friday, April 28 by 5:00 p.m. EST.

Questions?
Explore the class website and join the Class of 2002 Facebook Group. We will be posting updates, additional event information, and details as they become available. Alternatively, contact the HAA with any other questions.

We are very excited to celebrate with you in May!

Your 15th Reunion Program Committee Co-Chairs,

Kelly Abell O'Shea
Chad Callaghan

Please check back for frequent updates and new content.


Have you claimed your Harvard Key?
Harvard Key is the University's new unified login credential that grants you access to the online Harvard resources you use everyday. You will need it to access registration in the Spring.
Click here to claim your key.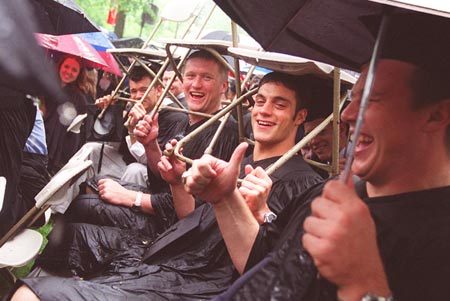 Check out this 10th report word cloud.
This is Our Class. This is Our Harvard.